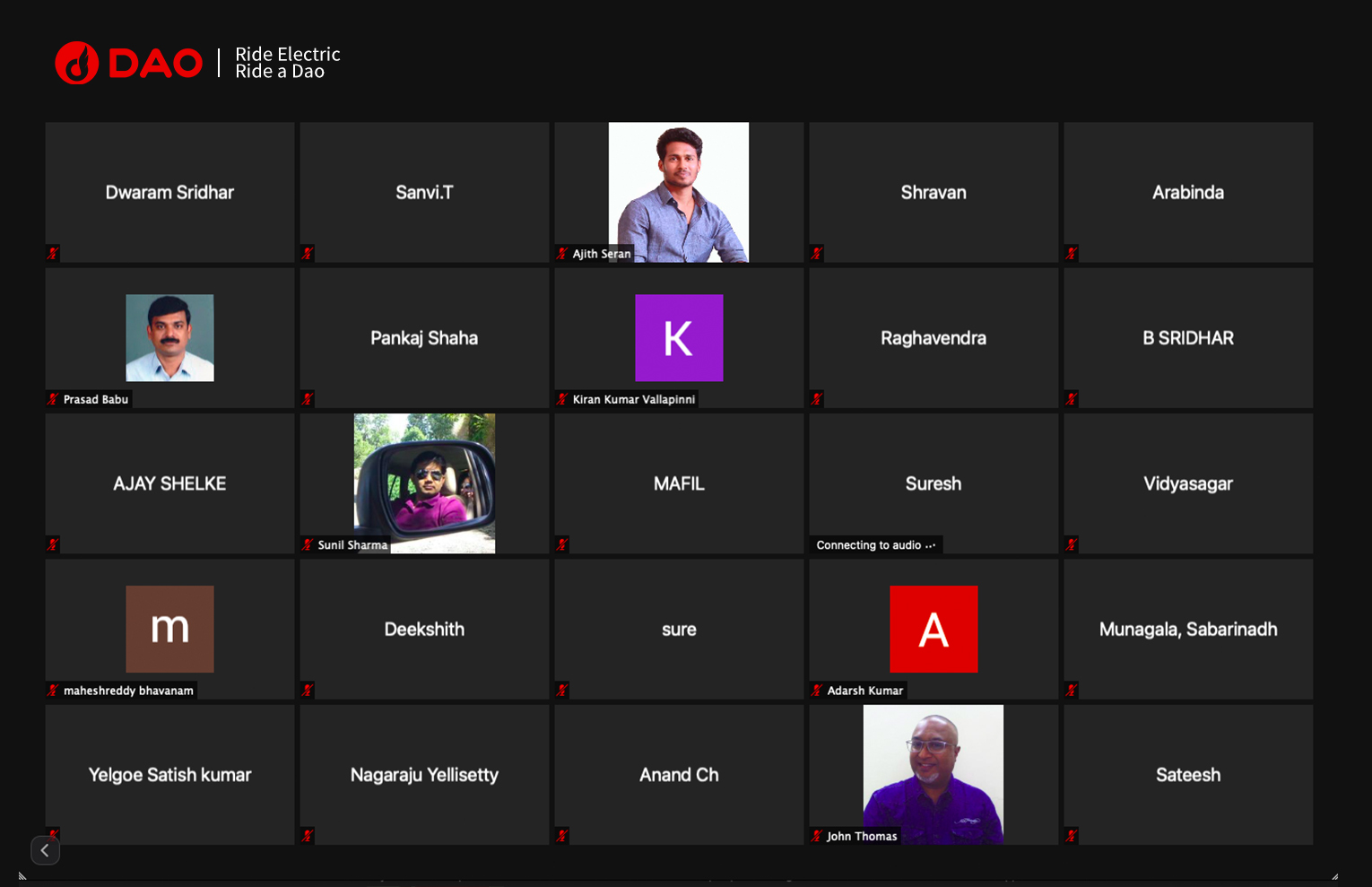 Dealers start application process and get set for factory visits
After a series of virtual Dao Day events on December 20th, Jan 16th, Jan 30th, February 13th, 27th and March 6th,13th, 20th and 27th, there are more than 1100 people who have attended our events and are eager to learn more about our unique Dealer Program consisting of Dao Entrust, Dao APR, Dao buy-back and specialised Dao services.
As of today, there are more than 105 potential dealers who have expressed strong interest and more are quickly closing discussions. They have started the preliminary applications processes and will conduct factory visits in the next two weeks.
Virtual Dao Day is the easiest way to learn more about the company, Products, Culture and our Innovative Dealer program. Most importantly, you will learn first hand from Dr Michael Liu, our CEO and Chairman, who is also a Professor in economics. He will walk you through the development of the EV industry in the world and the reason behind why the growth of 20 times is expected in the next 4 years.
Register for Dao Day
Let's hear what our Upcoming Dealers
are saying about us
Mr Jagdeep Saini is one of the dealership applicants with DAO. He has been enthusiastic about the potential opportunity and has already paid the Earnest Deposit in order to process his application. He takes you though his first-hand experiences as a potential dealer.
DAO Authorised dealers have a clear marked geographic catchment area called the Authorised Protected Region (APR) that they stand authorised for selling the products. This is to ensure that every dealer of DAO gets a fair share towards sustainable growth. The Authorized Protected Region has been also created in order to treat the dealer fairly with transparency as a family member of Dao.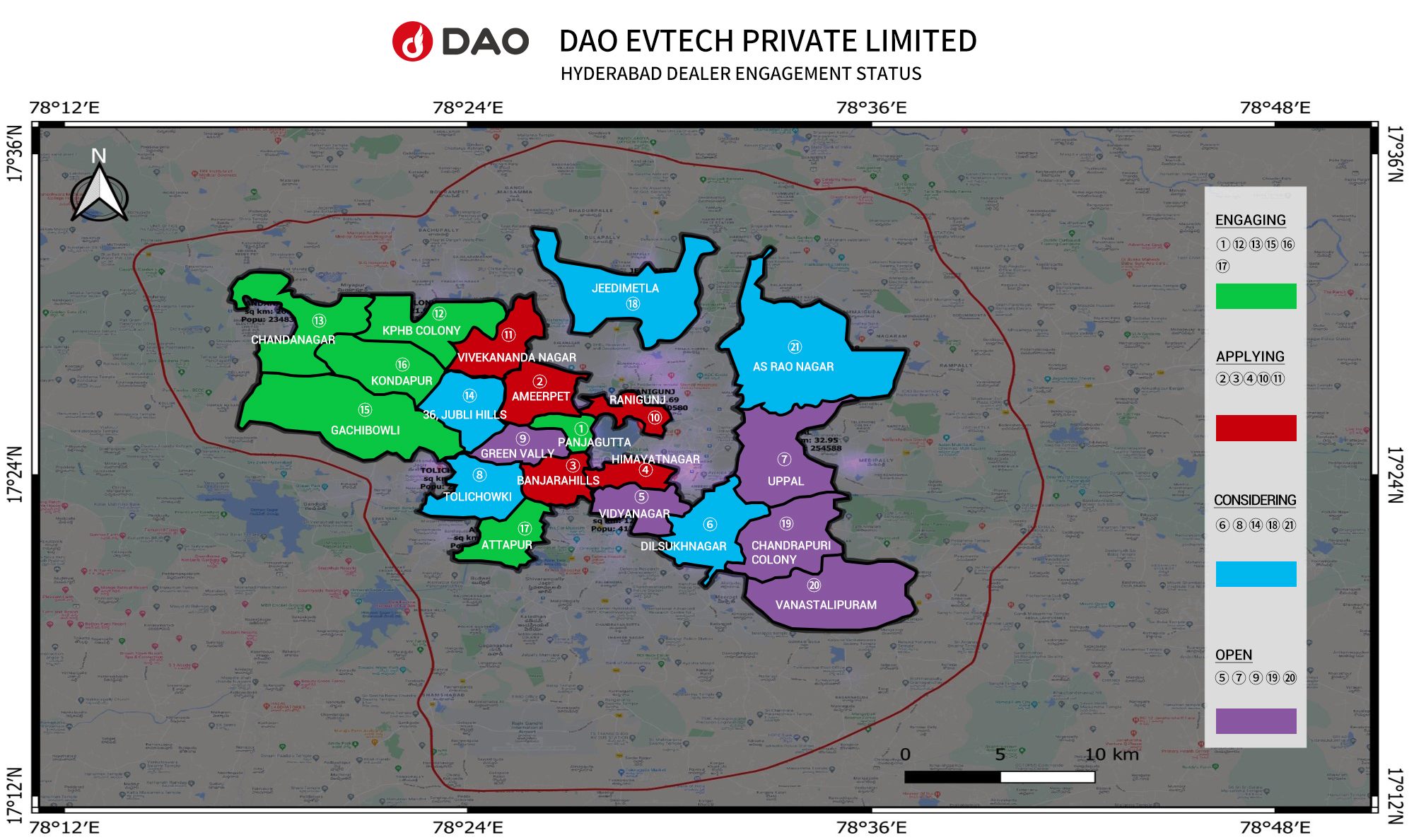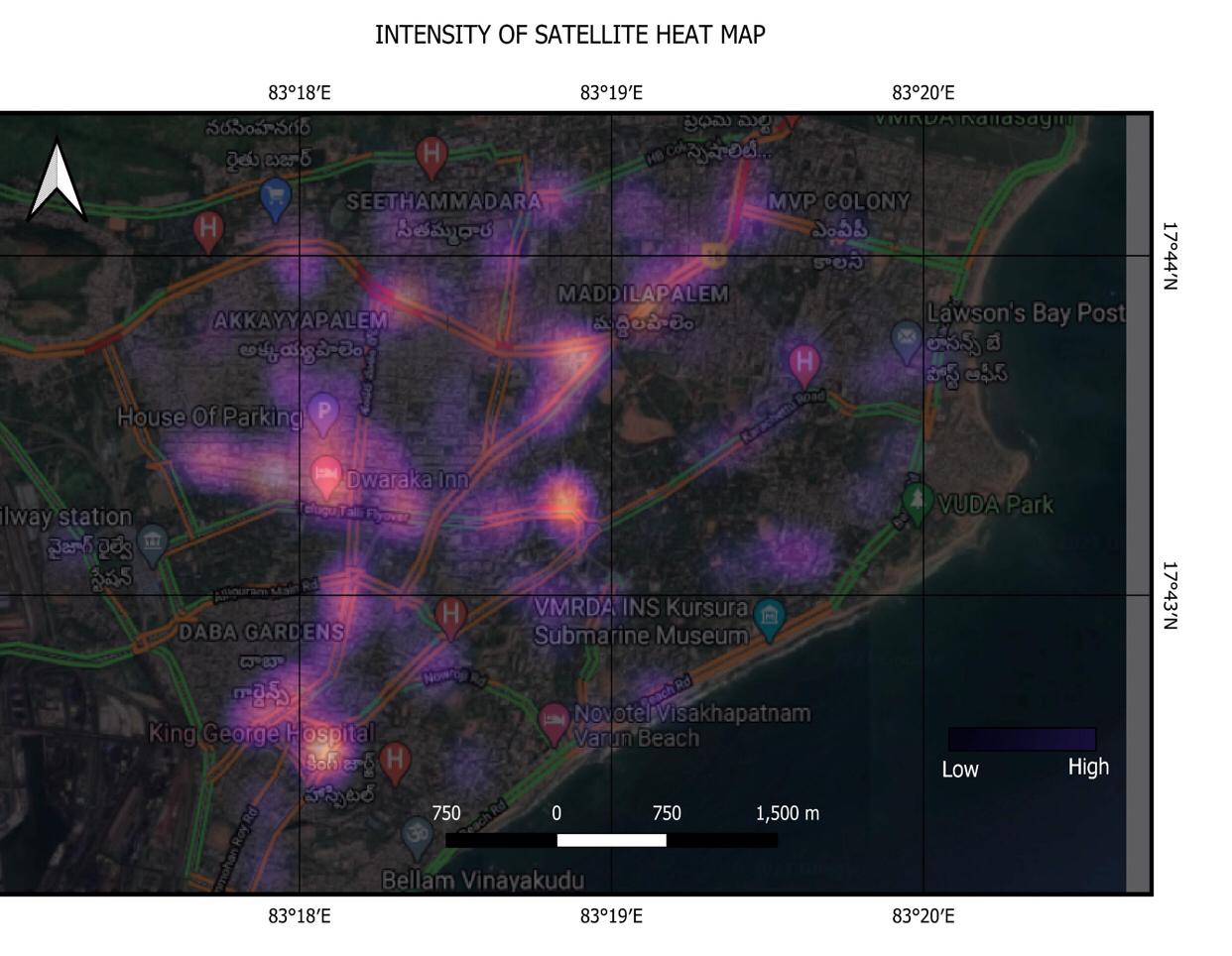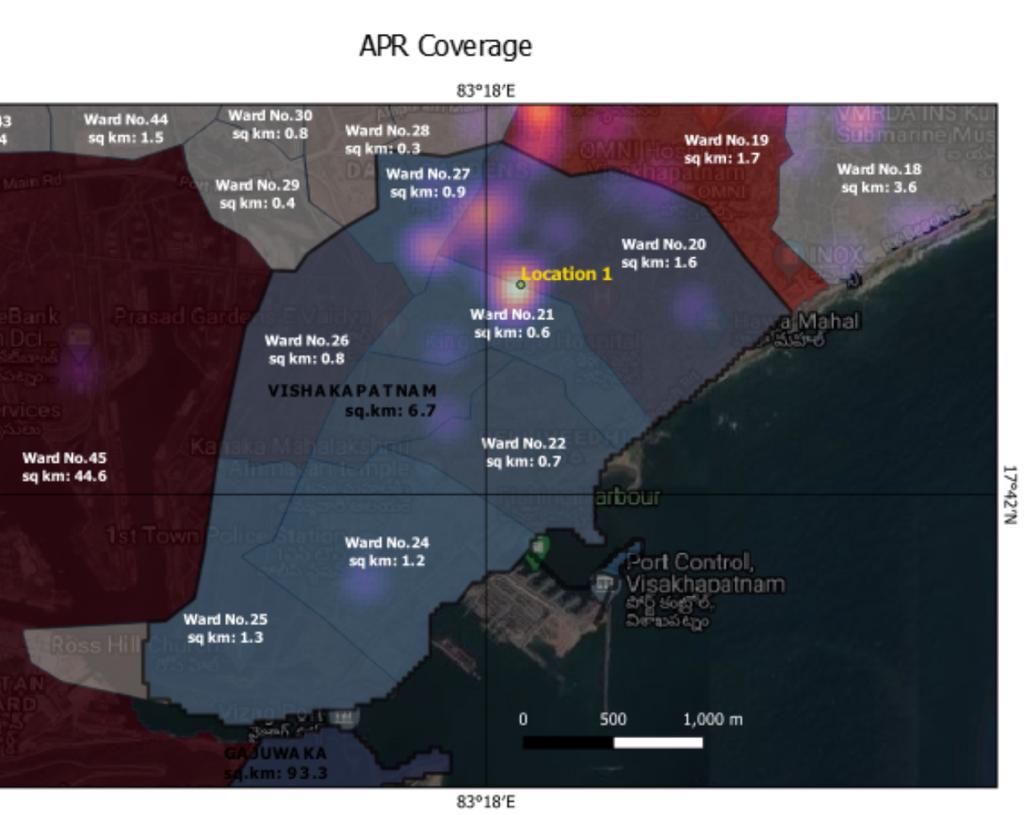 Currently a dedicated team at Dao is implementing the APRs through advanced scientific GIS technology powered by Big Data and deep understanding of the industry. Dao has already started implementation of the APRs for Dealerships in targeted Cities such as Hyderabad and Vizag.
Today 5 dealer locations have been taken in the city of Hyderabad and Vizag. ___ are in the documentation process. The APRs being a limited opportunity and fully protected dealer locations, we allocate on FIRST COME, FIRST SERVE basis only. So we urge you not to wait very long and get your locations allocated soon.