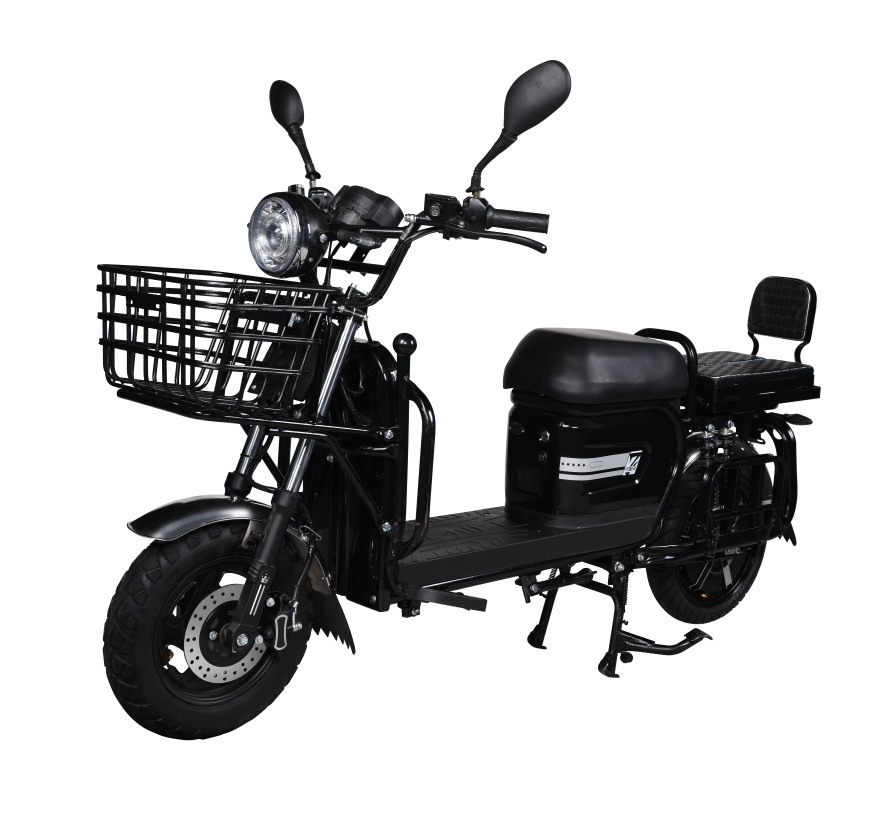 DELIVERY VEHICLE
ZOR 405Z
Long Miles, Easy Deliveries
Ex-showroom price
BOOK NOW
Big Battery, Bigger Efficiency: The 405Z is equipped with a cutting-edge, high-capacity battery that ensures your deliveries keep running smoothly. Say goodbye to frequent charging stops and hello to uninterrupted deliveries.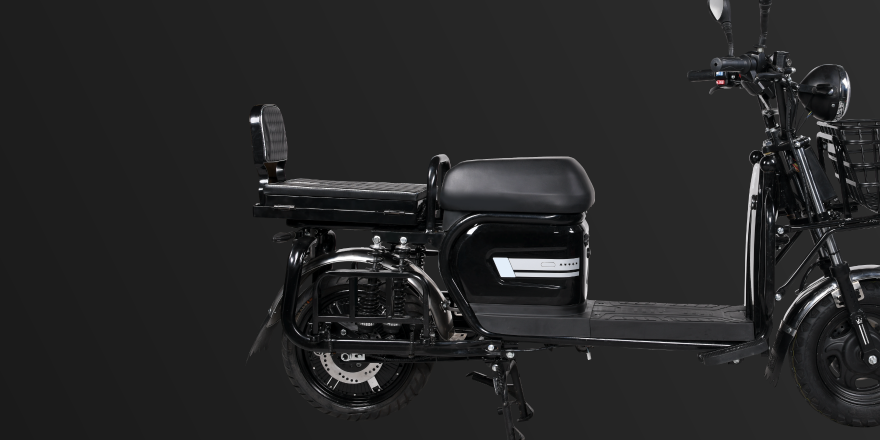 CHASSIS
Spacious Cargo Capacity: The 405Z is designed for efficiency. It offers ample cargo space to accommodate a wide range of goods.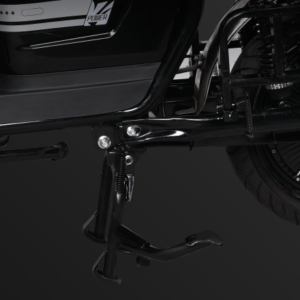 SIDE-STAND
High strength steel stand to fully support the weight of the payload and the rider. Completely removes the issue of frequent replacements.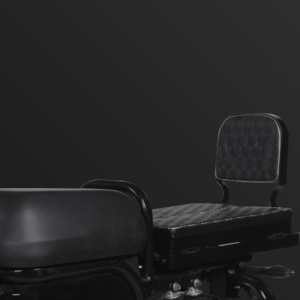 MULTIPURPOSE REAR SEAT
Carries people when closed and materials when opened. The payload capacity can reach upto 200KG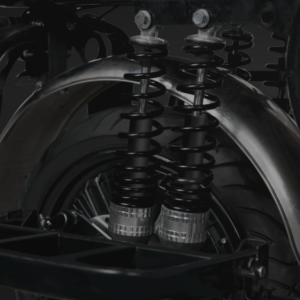 DOUBLE REAR SHOCK ABSORBER
Enhanced hydraulic double rear shock absorber capable of handling higher load capacity and provide a comfortable ride.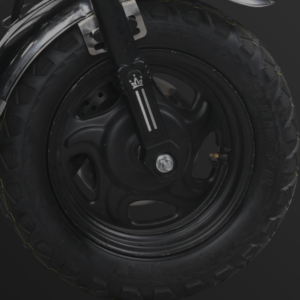 FRONT SHOCK ABSORBER
650mm φ31-tube Harley hydraulic shock absorber enables greater cargo carrying capacity.
REINFORCED FRONT BASKET
ensures a larger load capacity of upto 25KG
HIGH GROUND CLEARANCE
High Ground clearance of 180 mm to help you to ride under any road conditions smoothly and effortlessly.
LOW BODY CG
Low body CG (Center of Gravity)For stability and better handling while carrying heavy payload.
PROTECTION BUMPERS
Front and Rear safety protection bumpers are installed to absorb the shock of an accidental impact and to reduce the chances of injuries.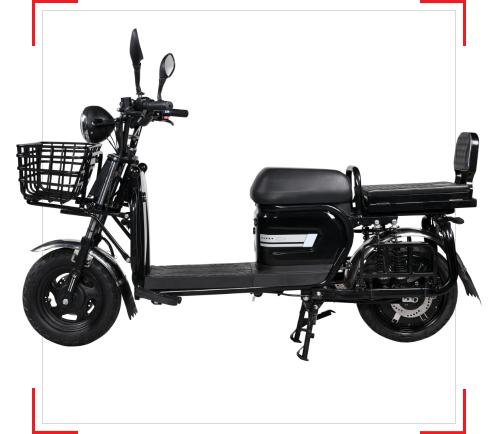 ZOR 405Z
PERMANENT MAGNET MOTOR
Powered by 260mm magnetic steel waterproof permanent magnet motor and 12 Tube FOC Controller for speeds of upto 25kmph.
The motor enables the vehicle to easily maneuver urban flyovers and bridges.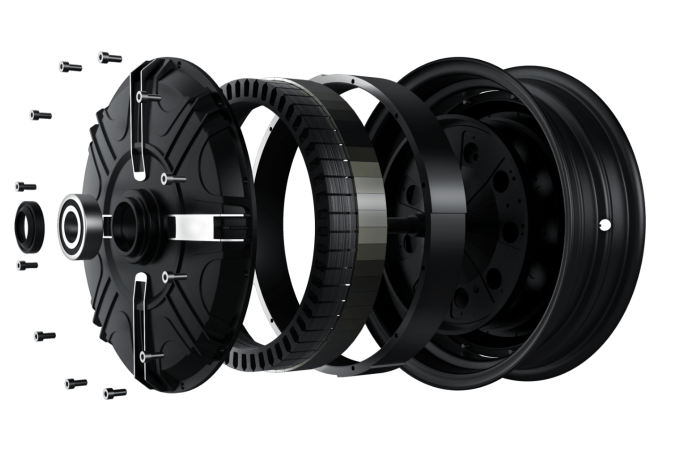 Performance & safety for daily commutes of around 110 km typical usage of 10-12hrs per day
ZOR 405Z
Impressive 110 Km Riding Distance
With a remarkable range of 110 kilometres on a single charge, the 405Z is designed to handle your most demanding delivery routes with ease. No more worrying about running out of power in the middle of your deliveries.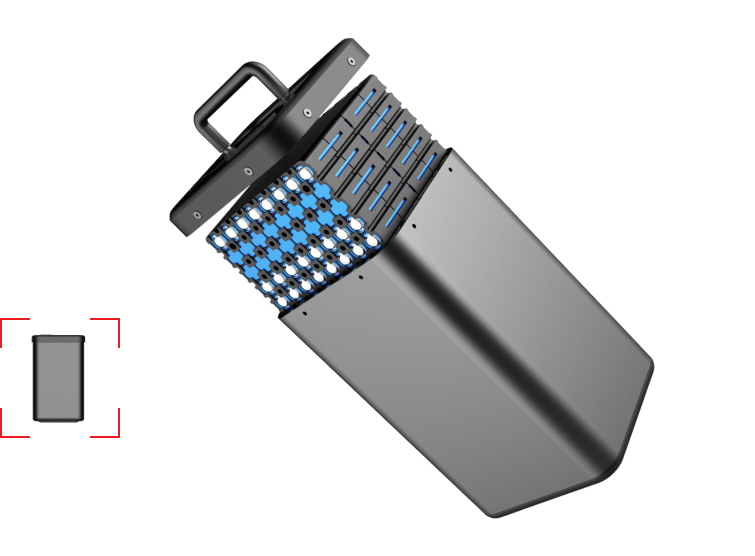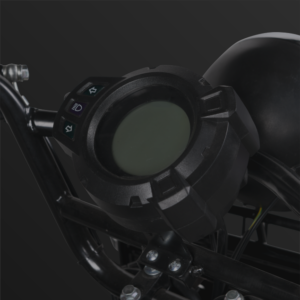 LCD INSTRUMENT CLUSTER
LCD instrument cluster with water ingress protection, supports 485 communication protocol and displays Real time battery power and other critical information accurately which reduces your mileage anxiety and keeps in control.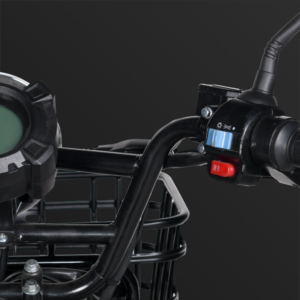 EMERGENCY RESCUE SYSTEM
The reserve battery power of upto 5 Km enables you to reach the nearest battery charging station, charging facility or your destination.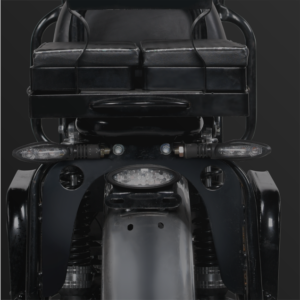 INTELLIGENT RELEASE SYSTEM
New IRS (Intelligent release system), automatically locks the speed control function after parking for 30 seconds preventing accidental acceleration.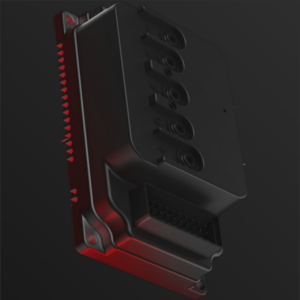 FAST AND SMOOTH ACCELERATION
12-tube FOC Controller for smooth acceleration.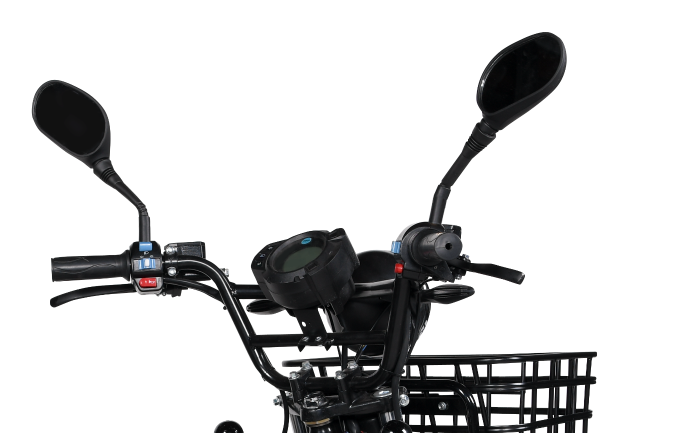 ZOR 405Z
ELECTRONIC REMOTE ANTI-THEFT (REMOTE LOCK)
ZOR 405Z
FRONT & REAR DISC BRAKES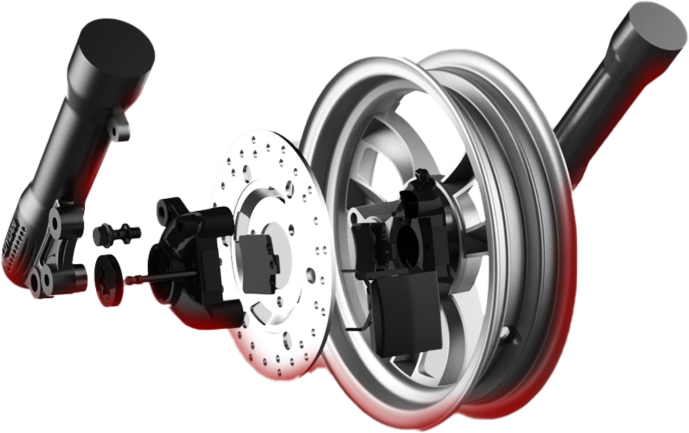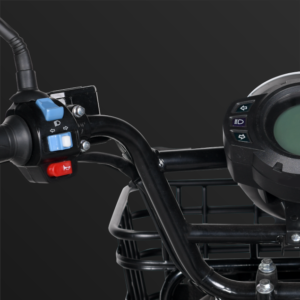 ONE-CLICK REPAIR FUNCTION
Brake failure and speed control failure can be repaired with one button.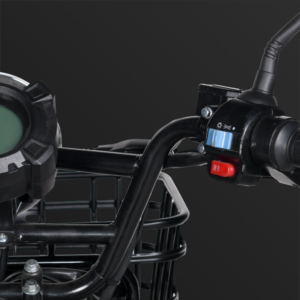 HAZARD SWITCH
Double flashing indicator lights ensures safety and security for rainy and foggy weather.
ZOR 405Z
ONE-KEY START
The smart key allows the driver to keep the key fob pocketed when unlocking, locking and starting the vehicle. Takes out the worry of losing the key and improves work efficiency.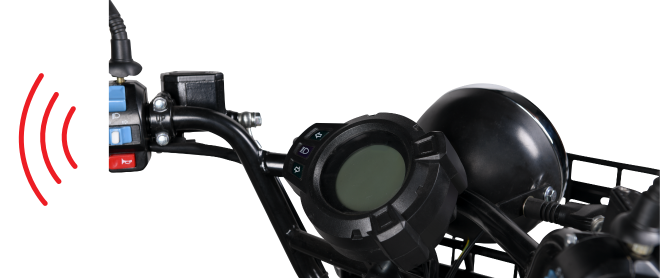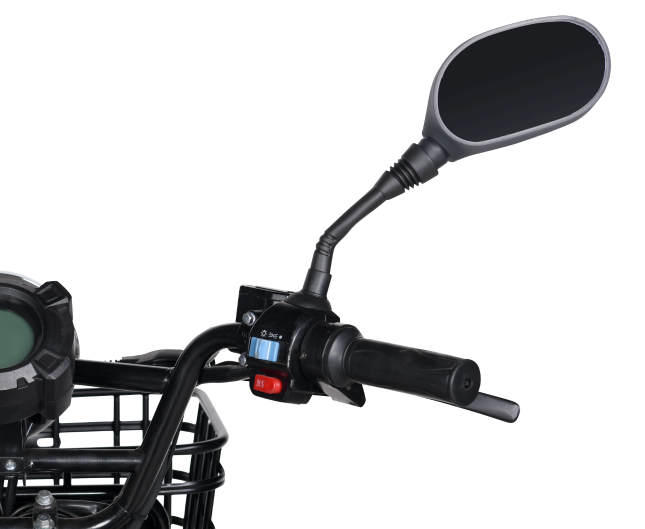 ZOR 405Z
THREE SPEED MODE SELECTION
Economy, Sport and Turbo mode lets you select your riding mode based on requirements.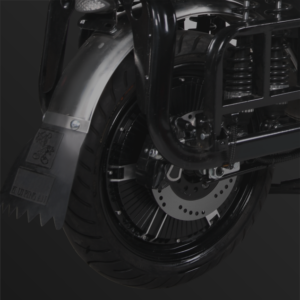 REVERSE BUTTON
Reverse button allows riders to reverse into tight parking locations with maximum speed of 5 kmph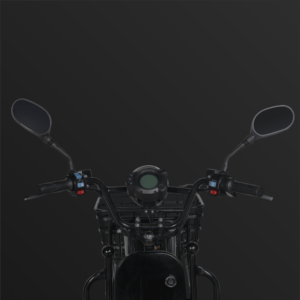 AUTOMATIC DELAYED HEADLAMP
Automatic delayed headlamp off allows you to keep the headlamps on even while the ignition is off. This feature illuminates your path until you are indoors in a dark area.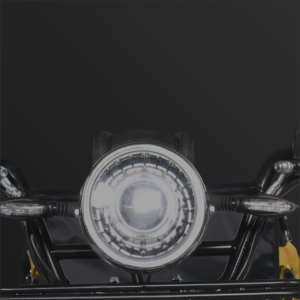 ERGONOMIC DESIGNED HANDLEBARS
Ergonomic designed handlebars reduces hand fatigue after long rides.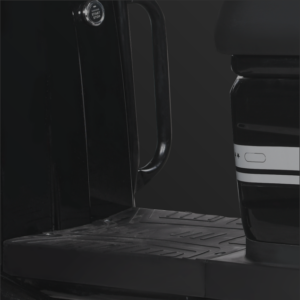 WIDE FOOT PEDAL
Wide foot pedal maximizes comfort and support to place your foot while riding.Allows you to place your foot in multiple positions on the pedal.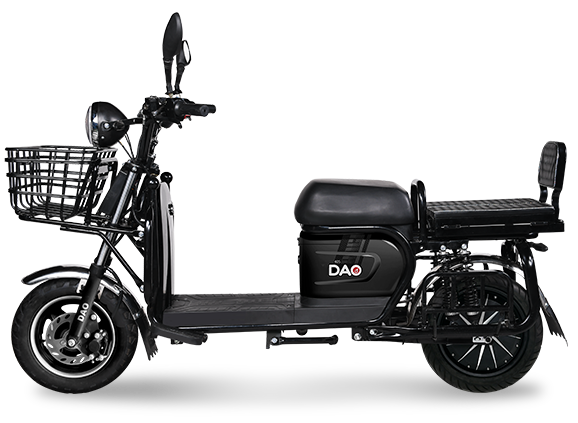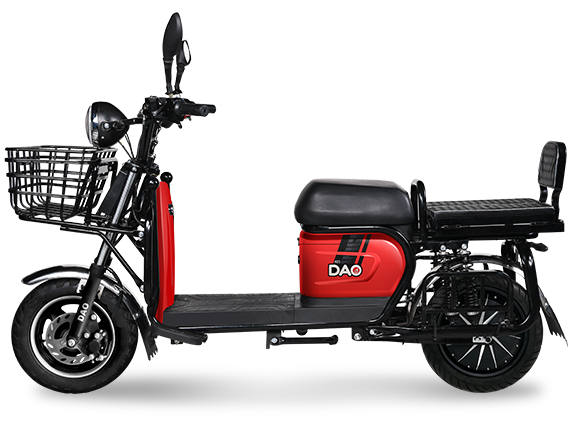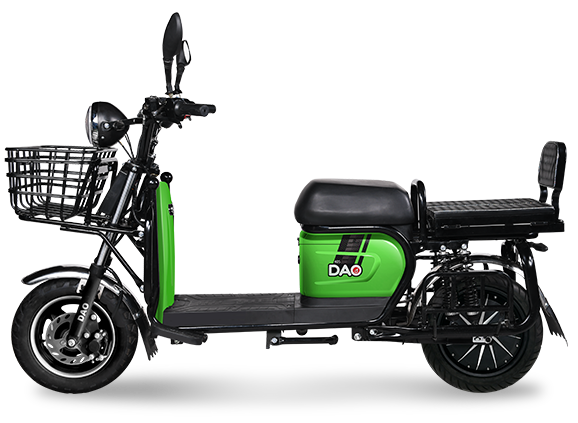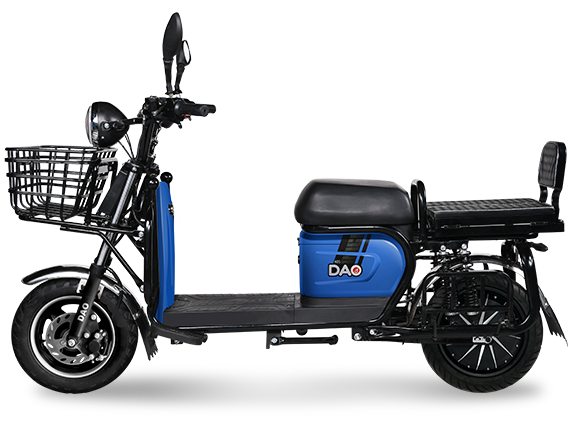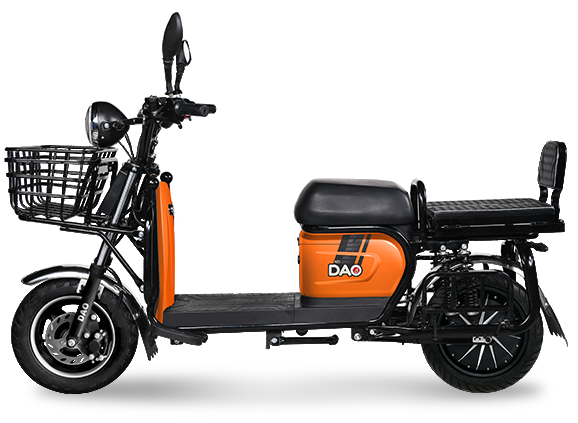 DIMENSIONS
Length
1800 mm
Width
700 mm
Height
1050 mm
Seat Height
720 mm
Ground Clearance
190 mm
Pay Load
200 Kg
BATTERY
Type
LFP Li-ion
Voltage(V)
60 V
Capacity (Ah)
36 Ah
MOTOR
Type
BLDC
Voltage(V)
60 V
Peak Power
250 W
TRANSMISSION SYSTEM
Transmission System
Wheel Hub Motor
PERFORMANCE
Top Speed
25 kmph
Range
110 km
Gradeability
> 7 deg
BRAKING SYSTEM
Type
CBS
Front
Disc Brake
Rear
Disc Brake
SUSPENSION SYSTEM
Front
Telescopic Fork
Rear
Double Shocker
TYRE
Type
Tubeless Tyre
Front Tyre
90/90-12"
Rear Tyre
100/80-12"
LAMPS
Head Lamp
LED Type
Front & Rear Direction Indicator
LED Type
Tail Lamp
LED Type
INSTRUMENT CLUSTER
Type
Digital
CHARGER
Charger Specification
4/7A