Electric Vehicles Adoption In Shared Mobility
As per World Bank data, 850 million Indians are below the age of 35 and young people are usually quicker to adopt new trends and are less likely to own a car, implying a likelihood of adopting new mobility options.
Following are the 4 cities that have made it to the list of the world's most traffic-congested cities in 2019.
Bengaluru

Mumbai

Pune

New Delhi
India is expected to be a leader in shared mobility by 2030 as the rising share of electric and autonomous vehicles will improve shared mile economics, says a Morgan Stanley report.
What is Shared Mobility?
Shared mobility refers to the usage of a vehicle collectively by commuters for transportation without owning it. The vehicles used for shared mobility include cars, vans, e-bikes, motorcycles, and scooters.
Micro mobility modes i.e., scooter and bikes, have always been one of the prime commuting modes for urban and rural India.
Transportation will be one of the prime sectors affected with touted perks such as lower cost of ownership, or rather usage cost, providing required flexibility from intra-city commute to the last mile connectivity and majorly driven by city policies to improve air quality and reduce congestion.
Denser cities will demand space to be freed from vehicle usage. Shared mobility is forecasted to be the platform of the future.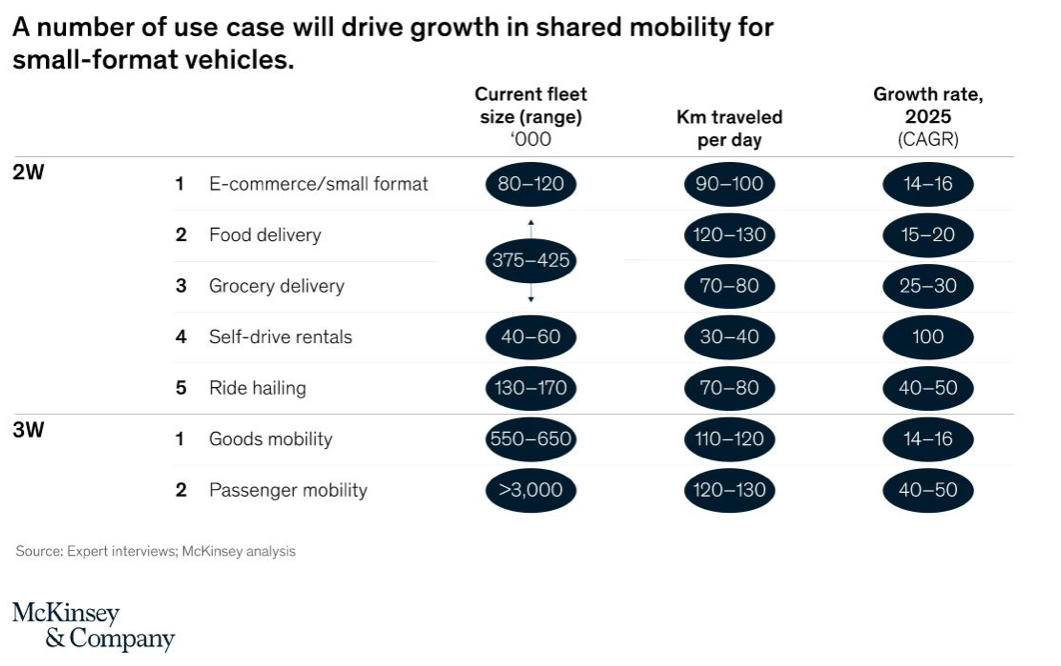 Benefits of Using Electric Vehicle in Shared Mobility:
Eco-Friendly option – Electric Bikes produce zero carbon emissions.
Indian cities are among the most polluted in the world with 15 Indian cities appearing in the list of the 20 most polluted cities of the world as per the recent surveys.
Increased access – electric bikes provide an easy and economical way to move around cities.

Low Vehicle maintenance costs – In other words, Low fleet management costs.

Real-Time Monitoring – Reduce Rash Driving, vehicle anti-theft, accidents, real-time navigation with help of IoT.

Best use of battery swapping Technology – Shared mobility pickup station is mostly available in metro stations, IT parks, Bus Stand, Railway station, Mall, etc. Installing battery swapping stations in these places is easy & more comfortable.

Low Running cost – benefits both the user and Transportation companies. Electric Vehicle fuel running cost is way much lesser than petrol vehicles.
  One of the first challenges that face EV adoption in any city is the infrastructure for such vehicles. This includes charging stations, load balancing on the grid for chargers, providing dedicated charging circuits in residential/commercial areas, and so on. Certain companies were early adopters or tried out EV adoption right when the government indicated certain policy changes for companies to go green and be more sustainable.