5 Reasons To Buy Electric Scooter in 2021
Government Incentives on Electric Vehicles:

 
Indian Government launched the Faster Adoption and Manufacturing of Hybrid and Electric Vehicles (FAME) scheme. This FAME scheme focussed on technology development, demand creation, pilot projects and charging infrastructure of EV.
Under the FAME 2 scheme, the government has announced an outlay of ₹10,000 crores to boost the number of electric vehicles in India. This Scheme reportedly supports the manufacturing and sale of 10 lakh electric two-wheelers as well as gets subsidy up to ₹ 30,000.
Apart from Central Government, State Governments Delhi, Telangana, Andhra Pradesh, Karnataka, Tamil Nadu, Kerala & Bihar also introducing EV policies to boost the Electric Vehicle Sector in their States. Incentives include up to 100% exemption of road tax and registration fees, purchase subsidies for EV buyers, additional top-up incentives up to 50% for swappable batteries, and purchase incentives for the first set of vehicles registered.
Experience:
One of the first things user notice when switching to an electric scooter is the quietness of the vehicle, which creates a far more comfortable, relaxing driving experience.
With exciting new technologies & features such as central locking, anti-theft alarm, Navigation, app control, and mobile charger etc will give more techie experience to User.
Fueling with electricity offers some advantages not available in petrol scooters because electric motors have very good toque it will react quickly and very responsive. 

Good for the Environment:
An Electric Scooter has zero exhaust emissions, which reduces local air pollution, particularly in congested cities. Better air quality will lead to fewer health problems and costs caused by air pollution. 
Charging your EV on renewable energy such as solar or wind minimizes these emissions even more.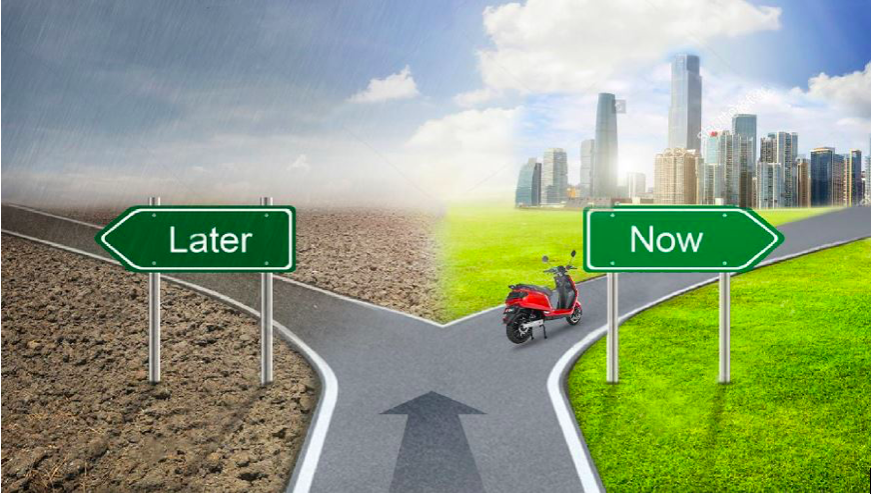 Even if your vehicle was to be fueled exclusively by electricity generated by coal, EVs have a better emissions profile than Petrol & Diesel vehicles. Not only is the overall emissions content lower, but the location and timing of the emissions are better. 
While a Petrol & Diesel vehicle emits pollution during peak driving hours in the middle of the city, the emissions from fueling an EV generally happen during off-peak driving hours at power plants in remote locations.
Cheaper Maintenance:
For Electric Scooter, there is always a nearly no-maintenance rule. There are far fewer moving parts and hence the repair work needed is lower. The main Components Motor, Controller & Battery are usually coming under Manufacturer Warranty.
Low Running Cost:
The price of fuel is increasing day by day in India even though Crude Oil is at its historic low worldwide. The cost of running an electric scooter in India is comparatively low to a petrol vehicle.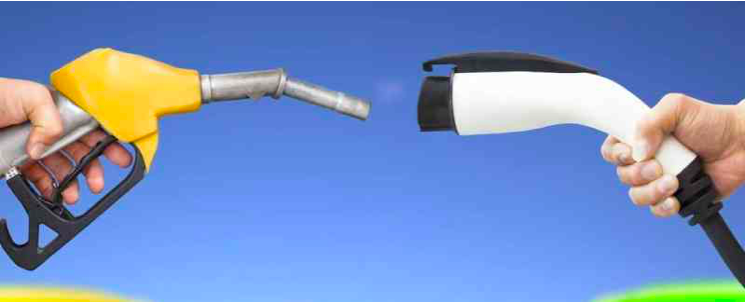 Cost Calculation:
– Average Cost of Petrol: ₹ 85/L.
  – Average Cost of Electricity: ₹ 6/unit.
– Daily Travel is 50Km (Assumption)
– Average 1kwh battery will provide 50-60KM mileage for Low-speed Vehicle (250W & 25km/hr).
– 1-unit Electricity = 1000 W = ₹ 6
– Average Milage of Petrol Scooter= 50 Km/L 
Cost of Running Electric Scooter for 50KM = ₹ 6
Cost of Running Petrol Scooter for 50KM = ₹ 85
For a Month, Cost of Running an Electric Scooter = ₹ 180
Cost of Running Petrol Scooter = ₹ 2550
Clearly, the cost of Running an Electric scooter (per month) is 90-95% cheaper as compared to a petrol scooter.